© Copyright 2021 SHOPPE ® Cape May County New Jersey Shoppers Guide and Free Community Newspaper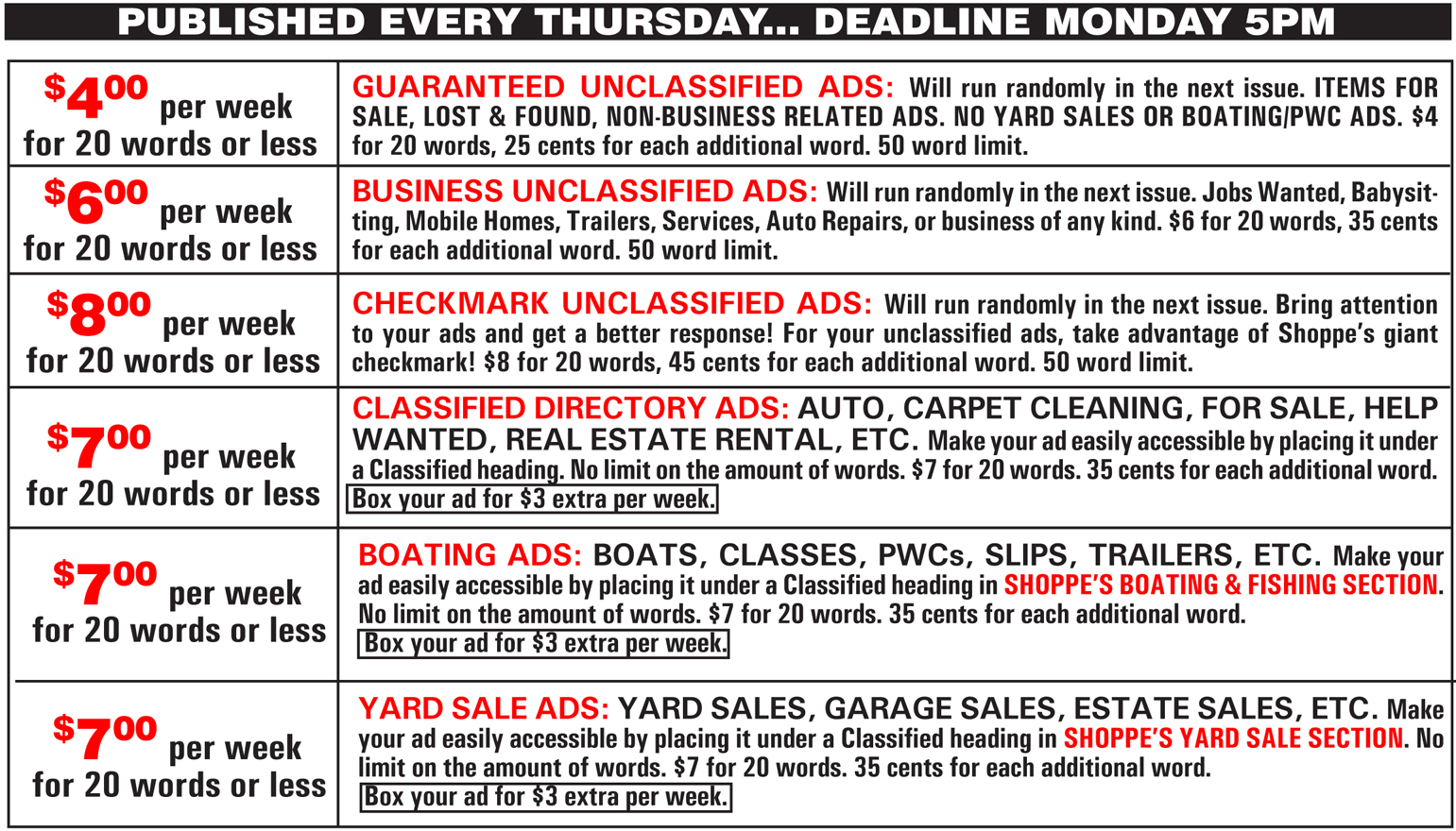 • Once an ad is submitted, it cannot be cancelled or changed. All sales are final. No refunds or credits.

• No more than 3 unclassified ads of any kind per phone number per week.

• WE DO NOT TAKE PERSONAL ADS OR ADS SOLICITING TO A P.O. BOX.

• Ads may appear only once per issue.

• The advertiser is responsible for checking his/her classified/unclassified or display ad for errors, omissions
and misprints.

• ALL CONTRACTORS MUST HAVE THEIR STATE LICENSE # IN THEIR AD. (According to state law.)

• SECURITY POLICY "Your payment and personal information is always safe. Our Secure SocketsLayer (SSL) software is the industry standard and among the best software available today for secure commerce transactions. It encrypts all of your personal information, including credit card number, name, and address, so that it cannot be read over the internet.
Please read ad descriptions below to see what type of ad you should place.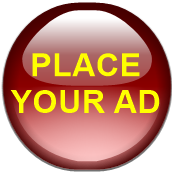 Click button below to place your ad



CAPE MAY COUNTY SHOPPERS GUIDE

Cape May County's #1 Advertising Newspaper For Over 37 Years
By clicking on the above button, I hereby assign to SHOPPE any copyright to all advertisement placed.