Inside...

SHOPPING
- Classified Ads
- Unclassified Ads
- Yard Sales
Community Events
Dining & Entertainment
Real Estate
Automotive
...And more!
Call SHOPPE for details on display advertising,
interactive web links & advertising help.
Our Office is Located at
Bayshore Rd. & Village Dr.
In the deSatnick Realty Building, across from the Library and diagonal from Township Hall
2503 Bayshore Road,
Villas, NJ 08251
(609) 886-4112

Pick up your edition of SHOPPE every Thursday at hundreds of locations throughout Cape May County and online!
Cape May County's
#1 Advertising Newspaper
For Over 44 Years
Click on image below to view THIS WEEK'S

© Copyright 2021 SHOPPE ® Cape May County New Jersey Shoppers Guide and Free Community Newspaper

CAPE MAY COUNTY SHOPPERS GUIDE

Click button below to place your ad
CAPE MAY COUNTY SHOPPERS GUIDE
Display Ads
Call (609) 886-4112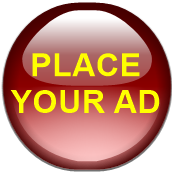 Virtual Paper